Your Expert Fishing Guide Marc Mitrany
Lake Casitas Recreation Area
Welcome, we are excited to have you aboard! Ojai Angler professional fishing guide service lets you experience a fun, relaxing, and exciting adventure at beatiful Lake Casitas Recreation Area in Ojai, Southern California.
We have the two boats to choose from
The tournament rigged bass boat can take 1-3 people sits low to the water and fast!
The pontoon boat is a perfect way to get the family or group out together. Lake cruising, fishing and has the sun canopy. 
Your professional fishing guide Marc will take care of you and all fishing needs all gear is supplied on the boats along with water and soda. 
We care for the treasures of the lake by strictly adhering to state regulations.
Whether you are a traveler or live in the local community and looking for some freshwater fishing, we are here to offer you our services. Let our years of fishing experience help you catch your next big one!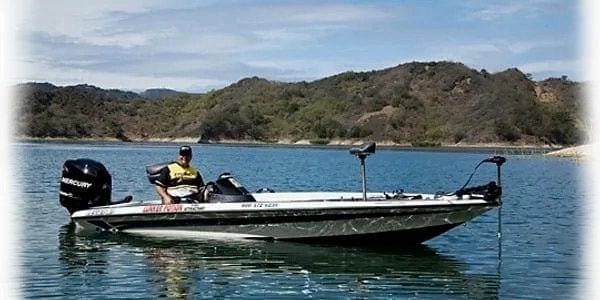 We have about 30 years of experience fishing in the lake. Marc Mitrany, the owner, is the top guide on the lake and has a strong background in customer service; he worked as a manager at the Ojai Valley Inn and Spa "Five Diamond rating" and Spa and Golf Resort.
We operate more than 200 days per year, and our staff is well experienced who will take you to spots where you find big fishes. We also sell lunker potion fish attractant products.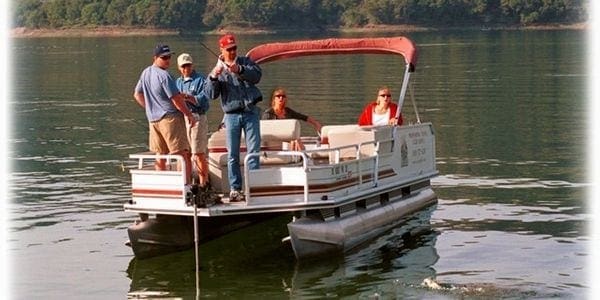 Marc appeared on the Adventure Guides: Fishing Edition with the eminent host John Dietsch. He was also featured in Field and Stream and on the cover of California Fishing and Hunting News.
He is also featured across the entire chapter of "The Definitive Guide to Fishing in Southern California" by Chris Shaffer, who quoted Marc as the expert guide on Casitas.
Marc's gift for the craft is depicted in Bass: The Movie, a film by Jamie Howard, where Marc is shown fishing with conventional gear, teaming up with professional fly fisherman John Sherman on the fly rod. 
The movie features Marc's unique services. Bill Dance, IGFA Hall of Fame angler, calls this movie "a true gift to the sport."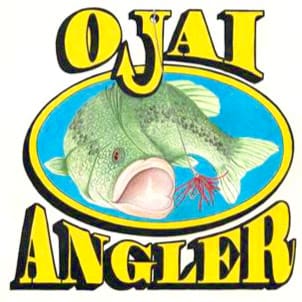 Professional Fishing Guide Services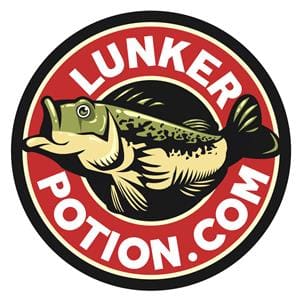 Lunker Potion Fish Attractant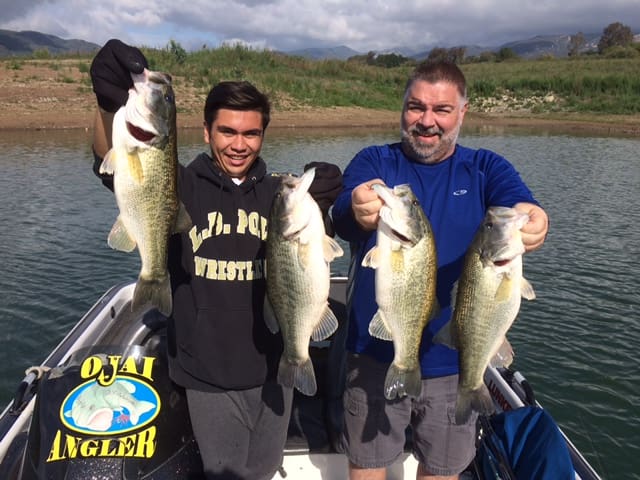 Bassmasters Magazine by Craig Lamb

Orange County Register by Dave Strege

Star Free Press Newspapers
Franklin Industries Minerals

IDP Incentive Destination Productions

Young Presidents Organization (*YPO)

PRA Destination Management
Allied Beverage Group LLC
Franklin Industries Minerals

IDP Incentive Destination Productions

Young Presidents Organization (*YPO)

PRA Destination Management
Allied Beverage Group LLC
Marc's unique guide service has been seen on: